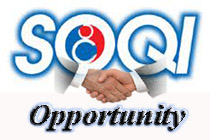 Be a Soqi Distributors
HTE International
Some may have reservations about being involved in Multi-level Marketing (MLM). There are those who have enjoyed it and prospered in many ways—financially, physically, mentally, socially, psychologically, and spiritually. On the other hand there are those who have been hurt by MLMs in one way or the other.
One of the MLM companies with which we at Regenerate-Wellness are involved today is HTE International. It is the worldwide distributor of simply wonderful products like those shown on this page. Through HTE, we have helped countless people improve their health and wealth since 2002. We have generated a good income, which continues to come in, while hundreds of customers and distributors benefit from the products (in many cases dramatically). Many make an income, all in proportion to their opportunities and efforts. In the process, they help others in their health and wealth.
I have never come across anyone being harmed or taken advantaged by HTE as an MLM distributor or as a client. Not because the company, its products, distribution, marketing, or financial reward systems are perfect; but many times, faults exist everywhere, where there are people.
As a distributor, I have seen so much good in HTE. We at Regenerate Wellness, along with countless others, are very thankful to have a chance to work with them. Many have a new lease of life because of their products and services.
We like to help anyone with their health and financial status through the HTE products and its MLM business opportunity. If you wish to make extra income with very little investment or risk, but with significant reward potential, try HTE.
You can earn extra income as an HTE distributor. It is simple, straightforward, inexpensive, and potentially profitable and, unlike many other MLM's, there are no monthly minimums, territories, or other obligations. Simply buy a Chi Machine or something equivalent and sign up for a small fee, which qualifies you as a distributor. So if for example, you buy a Chi Machine, HotHouse, E-Power as a Set, you are already being paid commissions on the HotHouse & E-Power.
It's easy and risk-free.
You may logon to the following pages for more information on :
A ) Soqi Home Spa
B ) Soqi Workshop
C ) Soqi Inside
D ) Soqi Wellness Centre (franchise)

Chi Machine
The Soqi Sun Ancon Chi Machine will help eliminate the body toxins and provide the essential benefits of sports and fitness programs without putting stress on parts of the body such as vertebrae joints, heart and lungs and without depleting body energy levels or causing injury.

Hothouse
FIR HotHouse is capable of penetrating deep into the human body. It can gently and delight-fully elevate the body's temperature. When it does so, it helps to expand capillaries, which stimulates blood circulation. This increases the body's energy reserve, and accelerates the metabolic exchange between blood and body tissue.

E-Power
The E-Power increases cell energy, balances pH, enhances oxygen reserves, boosts metabolism, circulation, enhances antibodies, increases bone strength, improves nerve function, digestion and elimination, rejuvenates skin and uplifts us mentally and emotionally as well.

Electro Reflex Energizer
An instrument that helps reconnect broken or damaged electrical circuits within the body by stimulating it with the correct wave form, current, and frequency.

Soqibed
Soqibed combines Eastern health philosophy and modern technology. Integrating motion energy, thermal energy, and spa music into a multi-energy product,capable of delivering this technology to every home. The SoqiBed Spa gives you the ultimate experience in relaxation and maintaining your health at the same time.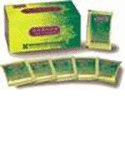 Nutrients for example like chi formula and enzymes(a form of catalytic protein) must be present in order for the body system to perform its function, insuffecient nutrients will lead to cell malfunction, poor health conditions, critical illness and eventually death.