Contact Me with any comments, questions or suggestions
We look forward to meeting our customers, particularly inviting them to our office because we can show them what we do best.
Please take a moment to contact me by filling in the form below.
I believe a good, useful website should provide the information you require. Why not help me achieve this goal by letting me know what would make it better for you.
Let me know if you enjoyed your visit or even if you didn't! What would you like to see more of? Do you have any comment to those article that i have put up? Is there any suggestion that would benefits our friends after reading this website?

What is your favourite section of the site?

Why not submit an article that you think may be suitable for the site.

Looking forward to hearing from you.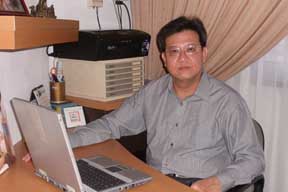 Jeffrey Tan
Holistic Health Practitioner
Alternative medicine