Chi Machine
The Soqi Sun Ancon Chi Machine will help eliminate the body toxins and provide the essential benefits of sports and fitness programs without putting stress on parts of the body such as vertebrae joints, heart and lungs and without depleting body energy levels or causing injury.

Hothouse
FIR HotHouse is capable of penetrating deep into the human body. It can gently and delight-fully elevate the body's temperature. When it does so, it helps to expand capillaries, which stimulates blood circulation. This increases the body's energy reserve, and accelerates the metabolic exchange between blood and body tissue.

E-Power
The E-Power increases cell energy, balances pH, enhances oxygen reserves, boosts metabolism, circulation, enhances antibodies, increases bone strength, improves nerve function, digestion and elimination, rejuvenates skin and uplifts us mentally and emotionally as well.

Electro Reflex Energizer
An instrument that helps reconnect broken or damaged electrical circuits within the body by stimulating it with the correct wave form, current, and frequency.

Soqibed
Soqibed combines Eastern health philosophy and modern technology. Integrating motion energy, thermal energy, and spa music into a multi-energy product,capable of delivering this technology to every home. The SoqiBed Spa gives you the ultimate experience in relaxation and maintaining your health at the same time.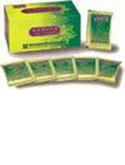 Nutrients for example like chi formula and enzymes(a form of catalytic protein) must be present in order for the body system to perform its function, insuffecient nutrients will lead to cell malfunction, poor health conditions, critical illness and eventually death.