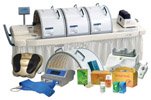 Full Range of Soqi Products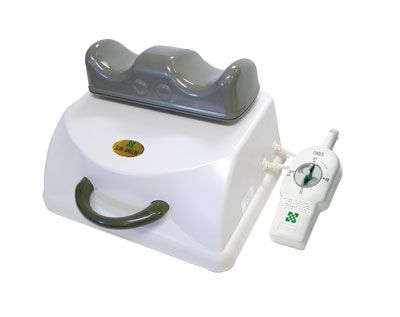 The Chi also improves the flow of circulation and oxygen absorption stimulating your energy levels throughout the day. SOQI machines are excellent for healing sports injuries, loosening limbs, relaxing muscles and breaking up lactic acid. Great for warming up and cooling down. It helps them to be more mental focus during training and competition. The Chi Machine will enable their body systems to function properly.

SOQI Hothouse
SOQI Hothouse Far Infrared rays is excellent for the skin - acne, wrinkles, eczema, psoriasis, sun damage, burns and scars. Far Infrared Rays regenerates tissue growth, improves circulation, opens the pores, eliminates toxins and make-up grime, loosens dry, dead skin cells and improves elasticity, texture and color. Far Infrared Rays revives skin that has been subject to excessive ultraviolet radiation and damage. read more.......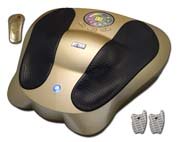 Electro Reflex Energizer (Advanced ERE)
The Advanced Electro Reflex Energizer (Advanced ERE) is an instrument that helps reconnect broken or damaged electrical circuits within the body by stimulating it with the correct wave form, current, and frequency. When there is pain in the body there is electrical resistance, meaning the electrical signals between cells are suppressed. Consistent use of the Advanced ERE can help restore the flow of electricity through the painful area so that circuits remain turned on and healing can be promoted.


E-POWER activates cells and breaks through traditional medicine to improve functions of the main 8 systems. With E-Power high frequency effect, protein molecules in body begin to vibrate and cause frictional effect, increasing temperature below skin. In turn increases muscles cells metabolism and oxygen storage capacities. It also help your skin to regain vitality, brings shine and youthful looking to your skin! Effective in body slimming. read more.......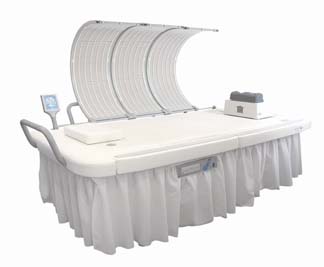 The SOQIBED is a futuristic blend of HTE equipment developed to focus on the family health care trends of today. It is a brand new health management concept utilizing the latest in scientific technology. Integrating motion energy, thermal energy, and spa music into a multi-energy product, the SOQIBED combines Eastern health philosophy and modern technology, and is capable of delivering this technology to every home all over the world. The SoqiBed Spa gives you the ultimate experience in relaxation and maintaining your health at the same time. read more ......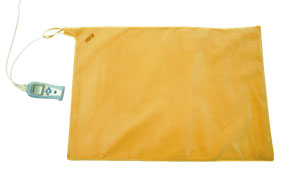 Soqi Far Infra Red (FIR) Pad
The FIR Pad utilizes the principles and technology of far infrared to gently warm and soothe tired aching muscles, expand capillaries, and improve circulation. The FIR Pad uses a new technology that allows it to heat up very quickly. It ranges in temperature from 113 to 131 degrees Fahrenheit. The FIR Pad is also very effective for Physiotherapy because it provides temporary relief of pain caused from tired muscles, sports injuries, and over exercising. Relax and enjoy the FIR Pad's gentle warmth. The FIR Pad also works great in conjunction with the Chi Machine, the far infrared Hothouse, and the SOQi Bed.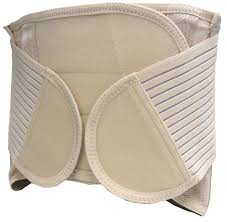 Far Infrared Waist Support Belt

Suitable for the old, middle aged and also young people who suffer from back pain, long distance drivers, taxi drivers, labourers & worker who carries heavy loads and for those who sit all day long for work, teacher, lecturer who have to stand all day long, athletes & soldiers who have to might have injured during training.
Also suitable for people who suffer from cold feet and legs and women who suffer from pains during menstrual period.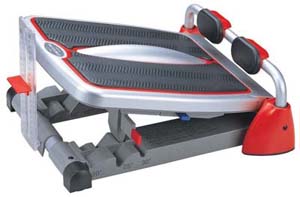 Stretch Pro
Stretching is one of the key components of a balanced fitness program. It helps lengthen muscle groups, decreases the risk of injury and prevents soreness. Simply stand upright on the incline foot plate for 90 seconds a day and the Stretch Pro will help you gain the flexibility you need.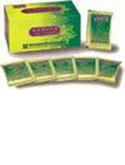 Soqi Nutritional Supplement
We believed that even with smooth and oxygenated blood, the body cannot be at its best without proper nutrients to fuel the system. Our body also depends on nutritional energy to function.
read more .........
Click here for purchase of product,