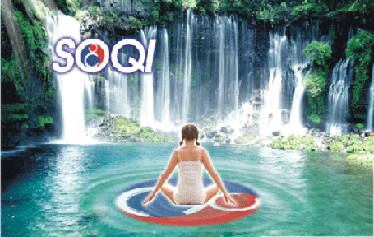 SOQI Total Health Management
Click Here To Watch Video on SoqiTotal Health Management
If you are searching for safe, easy to use, painless, alternative healing therapies without the toxicity of medical drugs, unaffordable health care insurance or expensive spa and health club memberships that are usually never kept up, you have come to the right place, you probably will discover how easily this products will bring you back to health.
We are proud to offer a whole system that will allow you to oxygenate, massage, supply nutrients and detoxify your body in the most convenient and safe way possible! The entire product line was developed to work in harmony as a unit. SOQI - Total Health Management is your solution to a healthier lifestyle.
The SOQI Total Health Management Program is a futuristic blend of products developed to focus on the family health care trends of today. It is a totally new health management concept utilizing Eastern health philosophy combines with the latest in scientific technology, one can achieve the right balance of elements and energies our bodies need to be at their best.
The multi-energy concept integrating :-
1)- Motion Energy
2)- Thermal Energy
3)- Electric Energy
4)- Nutritional Energy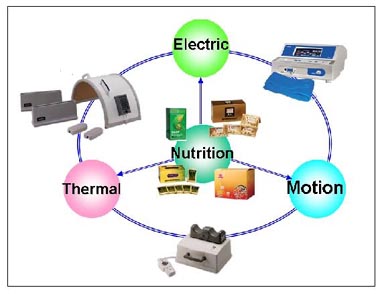 to form a total health management program that is capable of delivering good health to every home all over the world.

Click to read more on Total Health Management Concept

WHO IS IT FOR:

Whether in perfect health or dealing with minor to severe ailments, the SOQI is for everyone from all walks of life, from housewives to business men, gym enthusiasts, professional athletes or children, the physically challenged and the elderly. People suffering from chronic illness such as arthritis, diabetes, back/shoulder pain and any severe body dysfunction, this form of therapy have seen positive results on them. Total health managememt is excellent for recovery from illness, surgery, physical disability, there are no side effects involved, no pain, no needles and no medication. It is simple, safe, natural, non-toxic, therapeutic, an alternative healing, for health, fitness and wellness. SOQI therapeutic spa breaks down lactic acid and loosens up muscle tension. It promotes weight loss if used on a consistent daily basis, detoxify the body and aid in dissolving fat cells.

SOQI Total Health Management System provides a feeling of deep relaxation, which can lead to a better night time sleep, improved joint mobility, and more energy for its users. As our body adapts to the SOQI Home Spa environment, it begins to thrive in a nourishing, healthful and wholesome environment. The SOQI experience is magical and can best be described as the rejuvenation, revitalization and cleansing of the mind, body and soul.

The Meaning of "SOQI":


"SO" in the word SOQI represents solar energy. Without the sun no life form can exist on our planet. "QI" in the word SOQI represents our internal Chi life force energy that we breathe in and breathe out. With Solar and Chi energy, SOQI creates a natural healing therapy for your body to Detox, Re-energise, Rejuvenate and Relax and Heal.